Here is the link
to the Top Ten Tuesday information from The Broke and the Bookish.
This week's topic is Top Ten Hyped Books I've Never Read. I haven't done a Top Ten Tuesday post in FOREVER, so let's get into this one!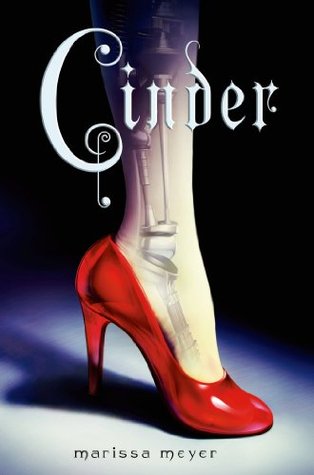 1. Cinder by Marissa Meyer
This is a series I really should have gotten to by now, especially because I own the first book. (And maybe the third? I think?) I tried to read it once and couldn't get into it, although I did like it -- I was in a reading slump at the time, and just needed to read a few contemporaries to get out of it. And then, of course, I never picked this one up again! (I'm bad at doing that!)
I have absolutely no excuse for not reading this one. It's been on my TBR for years. I've heard countless people talk about how great it is. Yet, I have never picked it up. It's something I want to read, obviously, since I have never taken it off my TBR list. Maybe I'll get around to it soon?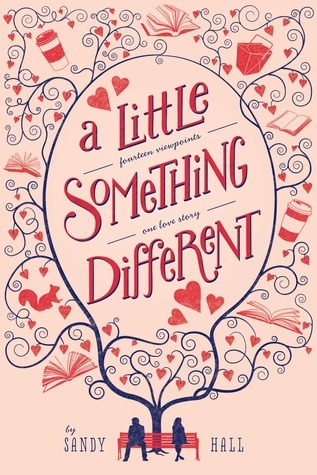 3. A Little Something Different by Sandy Hall
The hype seemed to die down rather quickly after this one was released which, come to think of it, might not be a great sign! Still, I added this one to my list when everyone was talking about it, and I still do want to get around to it eventually. It's something that I think I would enjoy, as I usually like stories told in unusual ways. A love story told by people surrounding the protagonists just sounds like such a unique, fun twist!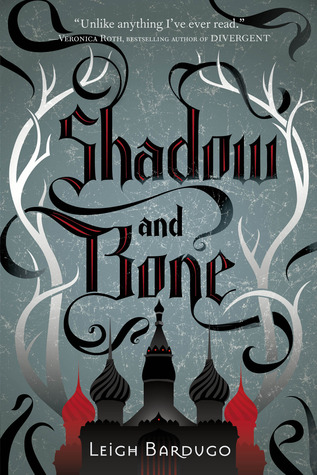 4. Shadow and Bone by Leigh Bardugo
I don't think there is a ton of hype surrounding this one, but I've heard about it enough to consider it a hyped book. This is yet another series that I meant to start ages ago, but never did. I'm pretty awful at starting series, really. It's just such a big commitment when there's more than one book!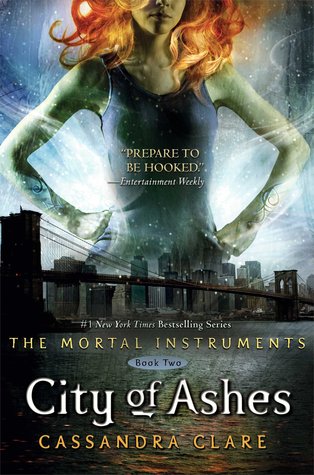 5. City of Ashes by Cassandra Clare
These next few books are going to be similar in that I'm now into the book series that I've started, but never finished. I even reread City of Bones awhile back in preparation for finally reading this series, but it hasn't happened yet! I do have plans, though. I have to be in a certain mood to read these books, for some reason.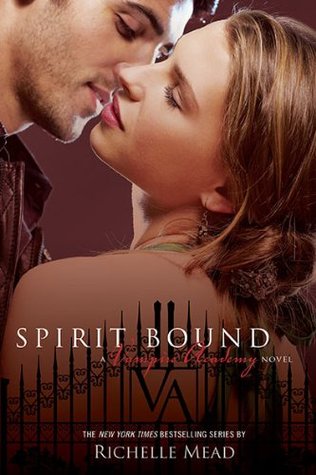 6. Spirit Bound by Rachelle Mead
How many times did I say I would finish this series? I don't even want to count! Anyway, it's super hyped. And I want to read Bloodlines. And I need to finish these last two books! (I might toss a bunch of series into my August TBR and see what happens. If I actually finish any of them!)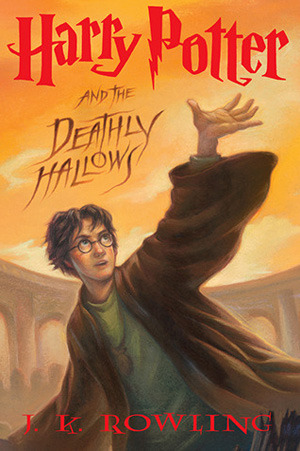 7. Harry Potter and the Deathly Hallows by J.K. Rowling
This is, by far, the most hyped book on my list. But look, I'm almost finished with the series! I've just had this last book waiting for me forever. It's just, spoilers. And deaths. I've been waiting until I'm ready for this one.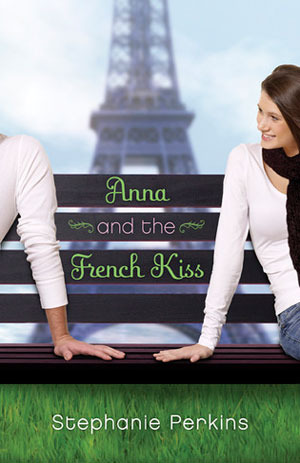 8. Anna and the French Kiss by Stephanie Perkins
I'm moving into books that aren't on my TBR anymore, now. This whole companion-novel-series was on my shelf for a very long time, but I could not get into Anna no matter how many times I tried! Finally, I found a copy of Lola and the Boy Next Door and tried reading that. But I didn't really like it, either. So I guess this is one time that the hype failed me. Which is disappointing, because I loved Stephanie Perkins' short story in My True Love Gave to Me. So I do like her writing style. I'll probably give these, or possibly any other books she publishes, another chance in the future!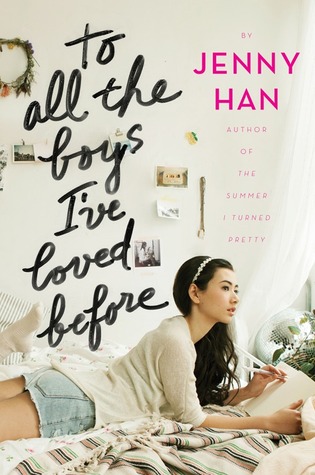 9. To All the Boys I've Loved Before by Jenny Han
This one is super hyped right now, with the sequel having just been released. However, I purchased it pretty recently and just couldn't get into it. The narrator seems pretty childish to me, which I have since seen quite a few people say in reviews. I'm likely to give this another chance sometime, as I did buy it (on sale, luckily), but it'll probably be quite some time. Maybe I'll wait until I'm looking for a book with a younger protagonist, and then I won't be so bothered.
That's all I have! I'm sure there are a ton more hyped books that I've never read, but these are the ones that I could think of. I've been pretty good recently at keeping my TBR pile small, and I've been trying not to give into the hype for every single book -- so that's why I couldn't quite meet the ten here!
Are there any of these that you guys haven't read, either? Any that you think I should read immediately? Let me know what you think!