Quick Facts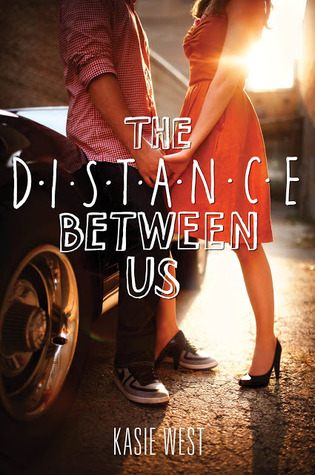 My Rating: 4.5 stars
Series: N/A
Date Read: June 6, 2015
Source: Purchased ebook
Publication Date: July 2, 2013
Publisher: Harper Teen
Genres: Young adult, contemporary, romance
Review
Elise doesn't really like rich people. Through working at her mother's doll shop, she sees enough of them, and knows that they tend to be obnoxious and self-centered. And when Xander walks into the store, she can tell he has money. She treats him like any other customer, until he keeps coming back.
Although Elise rather likes having him around, she still tries to keep him away. Her mother has warned her about the rich often enough that Elise should know not to fall for Xander, but what if she can't help it? What if money doesn't automatically make a person bad?
My biggest praise for this book is that all of the characters are fantastic - not just Elise and Xander, but Elise's best friend. The best friend's boyfriend. The adult characters. I love seeing great adults in YA books! I love seeing great people in books, generally. It's one of my favorite things.
The romance here didn't disappoint, either. I think it's been too long since I last found a light romance where I truly enjoyed both characters, and really wanted them to be together. While, yes, Elise's rich people stereotype felt kind of petty, I felt their romance was true and so well done, hugely because the characters themselves were so well written. I loved the love in this book!
The story was also near-perfect. It was light and fluffy, without being entirely made of fluff. The characters had their issues that added to the story, and the combination made this nearly impossible to put down. I read it so, so quickly!
This was my first Kasie West book, but I decided before I even finished - it definitely won't be my last!