Here is the link
to the Top Ten Tuesday information from The Broke and the Bookish.
This week's topic is
Top Ten Books/Movies To Read Or Watch To Get In The Halloween Spirit.
Since I'm mainly a realistic fiction reader who doesn't read horror and rarely reads anything paranormal, I'm going to switch things up a little. I'm going to list books I would like to read around Halloween, even though it's coming up way too soon and I probably won't get around to many of them. Think of it more as an "If I Had Time TBR."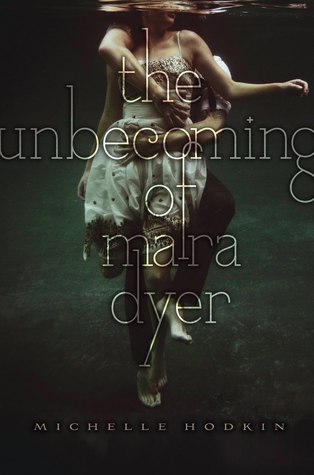 These are a few books I really will be reading, for sure, around Halloween. Right now I'm in the middle of the first book, which I set down for awhile to put review books first. But soon I'll jump back into it and then immediately to its sequels.
These ones are actually pretty likely to happen! I think vampires are perfect for this time of year, so I may jump into this series after Mara Dyer or while I'm waiting for the last book to release (that is, if I end up finishing the series before then).
This one seems kind of magical and for some reason it seems Halloween-like to me, although I might be way off. It just seems like a more fun book to read in October/November.
I'm going to leave it off there in the hopes that maybe, possibly, I can actually read these - at least by the end of November. I know I referred to it as almost a 'fake' TBR for if I have time, but I actually would like to get into these books before the end of next month. I'm just not sure if I'll have time to make it happen.