As I promised when I stopped posting Waiting on Wednesday posts, I wanted to take some time today and talk about a few releases I'm looking forward to. Because I've started quite a few new series lately, I thought a highly-anticipated series post would be a good idea!
Here are a few sequels that I wish were released ... maybe not
now
, but within the next month.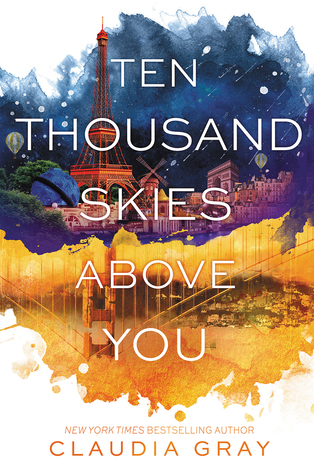 This is the second book in the
Firebird
series, which I believe will be a trilogy. I'm reading the first book,
A Thousand Pieces of You
, right now and I just know I will want the next book sooner than it's release -- which isn't until November!
I'm only on the first book of this series, and I'm reading it very slowly as I'm participating in a book club on Goodreads for it. Although we won't finish the entire book until the month is over, I know afterwords I will be reading the next books immediately. It would be nice if the last book was out so that I could finish the entire series without waiting, but it looks like I'll be waiting awhile. This one is released towards the end of September.
This isn't technically a sequel, since it's only a companion novel, but I've wanted this book since I read
The Boy Next Door
. I'm so happy that it finally has a cover, but the release date still feels so far away. It won't be out until June!