My TBR for this month is going to be quite a bit larger for this month than it has been in any other post - usually I pick only 4-5 books that I
know
I can probably get to, but I'm going to be more ambitious this month!
Part of the reason is that I'm participating in a readathon. I don't do these often, but the challenges for this one sounded fun and I feel like it'll be nice to start off the month with a bunch of reading! If you're interested in which readathon I'm taking part in, it is the TBR Takedown Readathon, which is hosted by
Shannon from leaninglights
on Youtube. (The link leads to the readathon announcement video!)
This is also why my TBR is up a bit earlier than usual - I wanted to post it before the actual readathon began!
TBR
The Nature of Jade
is the
book that's been on my shelf for over a year
, to fit with one of the readathon challenges. I have wanted to read this book for so long, but always put it off - not because I don't want to read it, but another book always seems to get in the way, and then I forget! I might make this my first read during the month, just so that I don't end up putting it off again.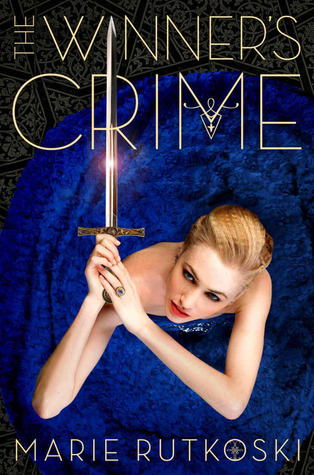 A sequel that's sitting on my shelf
is
The Winner's Crime,
which is perfect because I'm listening to the audio version of book one now, and I already planned to jump straight into book two. I'm really excited to catch up on this series, although I hope there isn't
too
much of a cliffhanger at the end of this book - it'll be awhile before book three is released.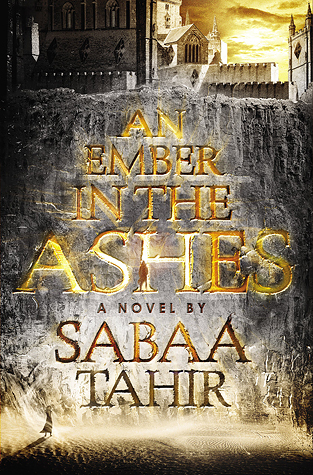 Since one of the challenges is to read
a first book in a series
and there is a TON of hype regarding this one right now, I'm going to listen to the audiobook of
An Ember in the Ashes
this month. I don't know a lot about the plot, but I do have high hopes just because of all the hype. However, since I haven't started the audiobook, I might put it down if I think I would prefer the text version of the book. (I've had pretty bad luck lately when it comes to not liking a narrator's voice in audiobooks!) If that happens, I will start a different series instead - I definitely have enough of them to choose from.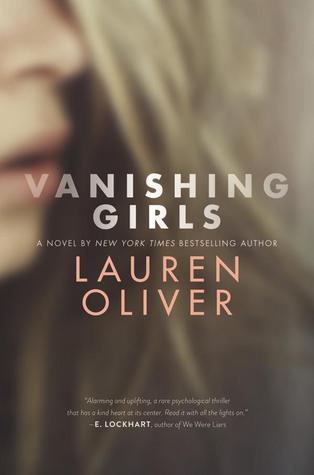 It was difficult to pick
a book that's out of my comfort zone
- it took me awhile to find a book I wanted to read that fits the requirement - but I think
Vanishing Girls
works well here. While it's young adult, so the genre isn't a problem, I do tend to either love or hate Lauren Oliver's books. I've been putting this one of for a long time because of that, but I think this challenge is a perfect chance to pick this up.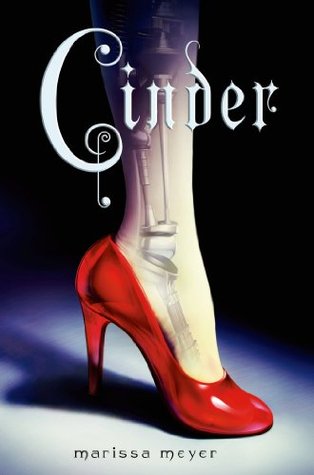 My last book for the readathon is going to be
Cinder.
This is
one of the books I bought in May
, so it fits the last challenge. This also makes for a LOT of reading in one week, many of them audiobooks, so we'll see if I can do it! If not, I'll probably keep reading from this list throughout the month.
But when I do finish these, my next planned read for the month is
If You're Lucky
. This is a review book that does not come out until the end of November, but I've been dying to read it, and now's the perfect time - I don't have any review books that
must
be read this month, so it's a good time to catch up on later releases!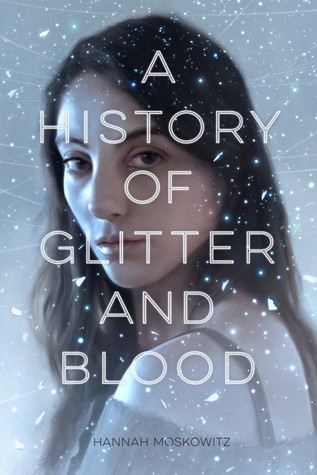 Lastly, I would like to get to
A History of Glitter and Blood,
another review book that will be released late July. If I find time for this during the month, I will have
no unread review books
, which would be so awesome! (Then I can go on a requesting spree without feeling bad, haha!) This one is a fantasy and it looks
awesome
, just like all the others I'm reading this month - hopefully, these all meet my expectations and June ends up being my lucky month for reading great books.