I had a couple of great reading months in March and April, so I'm really hoping that lasts into May. There are so many books on my TBR that I want to read
right now
, so it was difficult to pull a list together, but here are some things I hope to read in the next month!
TBR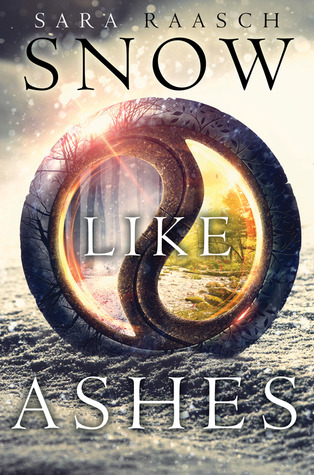 Snow Like Ashes by Sara Raasch
I have already started this as an audiobook, but plan on finishing the book in May. It's started off very well, although I'm not very far into it, and I can't wait to see where the story goes.
The Night Circus by Erin Morgenstern
I'm reading this one so slowly. I can't remember the last time a book took me more than two weeks to read, and yet I started this one about that long ago and am half-way through. I plan to focus on finishing this either the
first or second week of May, so I can finally be done with it!
This one was on my April TBR as well, but I will definitely get to it this month! If all goes well, it should be my next read after The Night Circus.


The Summer of Chasing Mermaids by Sarah Ockler
This is another that I have to read this month, since it's a review copy. (Both this and Joyride release on June 2nd.) Hopefully if I can get these two read early in the month, I can read some other review copies and try to catch up on later releases as well, but we'll see how it goes.
Goals
Stay caught up on others' blog posts, and replying to comments on my own blog. I have been pretty consistent with this the past week or so, and hope to continue that throughout May.
Be more consistent posting reviews to Goodreads and Tumblr. While I do post my reviews to my accounts on those sites as well, I forget a lot and end up posting them later than planned! I want to do much better from now on.
Finish my 'Writer's Block' posts. Since talking about them in my last monthly goals, I've only managed to get one of these posts up. I really want to finish the ones I have in mind and then possibly think of something else writing-related to post here on the blog.
What do you plan to read this month? Do you have any blogging or reading goals? Have you read any of the books on my TBR? Talk to me in the comments!