Quick Facts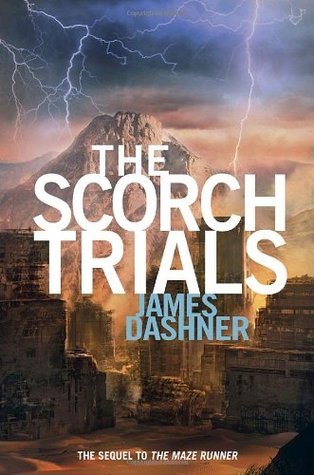 My Rating:
4 stars
Series:
2nd book of
The Maze Runner
Date Read:
August 25, 2014
Source:
Purchased ebook
Publication Date:
October 12, 2014
Publisher:
Delacorte Press
Genres:
Young adult, dystopian
Summary (taken from Goodreads):
Solving the Maze was supposed to be the end.
Thomas was sure that escape from the Maze would mean freedom for him and the Gladers. But WICKED isn't done yet. Phase Two has just begun. The Scorch.

There are no rules. There is no help. You either make it or you die.

The Gladers have two weeks to cross through the Scorch—the most burned-out section of the world. And WICKED has made sure to adjust the variables and stack the odds against them.

Friendships will be tested. Loyalties will be broken. All bets are off.

There are others now. Their survival depends on the Gladers' destruction—and they're determined to survive.
Review
This series continues to be crazy and complicated. I thought things would become more clear through the second book, but I was wrong. There are still so many questions.
These books are so fast-paced. This one was even better than the first, although I really just wanted everything to end for all the kids. They have been through so much already and still have to make it through a third book!
One thing I am getting sick of is that Thomas gets into enough trouble, but always gets out of it because he's special. I'm sure there's a reason, but it's still getting old. Towards the end it became boring when Thomas was faced with danger, because it was so clear that he would be fine.
Other than that, though, and a pretty repetitive writing style - things tended to be repeated again and again - I enjoyed it. The complexity of the plot really makes up for the faults in this series. I can't wait to read the next book.