Quick Facts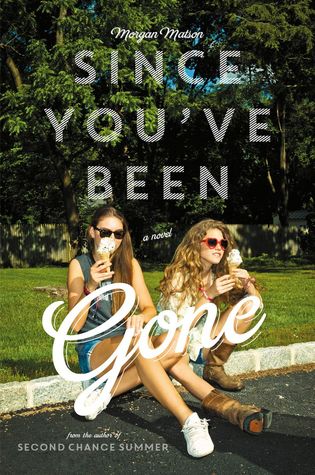 My Rating:
5 stars
Series:
N/A
Date Read:
August 25, 2014
Source:
Purchased ebook
Publication Date:
May 6, 2014
Publisher:
Simon & Schuster
Genres:
Young adult, contemporary
Summary (taken from Goodreads):
It was Sloane who yanked Emily out of her shell and made life 100% interesting. But right before what should have been the most epic summer, Sloane just...disappears. All she leaves behind is a to-do list.
On it, thirteen Sloane-inspired tasks that Emily would normally never try. But what if they could bring her best friend back?

Apple picking at night?
Okay, easy enough.

Dance until dawn?
Sure. Why not?

Kiss a stranger?
Um...

Emily now has this unexpected summer, and the help of Frank Porter (totally unexpected), to check things off Sloane's list. Who knows what she'll find?

Go skinny-dipping?
Wait...what?
Review
This book is so perfect and so inspiring. It's difficult to lose friends, especially in the way Emily lost Sloane - with no warning and no way of contacting her. She really pulls through and confronts her fears, though, and I admire her for that.

I enjoyed that Emily grew so much. I feel like she really grew into herself and found this place where she was a lot less dependent on others. She learned to be a lot less judgmental, although she never judged in an awful way - just in the way that so many of us do. She took what she saw and decided that she knew people who she didn't, and I like that the book showed how misleading that can be.

She also conquered so many fears. I'm not at all sure that I would be so brave in her situation. Of course, it all starts off as a way of getting back to her safe place - being able to hide behind Sloane. To go back to being the best friend. Even so, it took courage on her part. And when she was finally checking off the list not for Sloane, but for herself, it felt like this major turning point.

The writing was great as well. It moved at a nice pace, and I was never bored. Everything had a purpose and it was fantastic. The entire book was fantastic. It did a great job of showing that things can change in an instant - and while that idea can be terrifying, it can also be hopeful and fun.