Tuesday Tropes is a weekly series on the blog where I talk about books that fit a certain characteristic or trope. It can involve plot, characters, anything.
This week the theme is
books that contain road trips
!
Read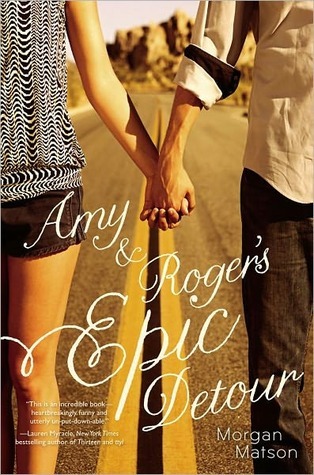 I feel like this is a pretty regularly recommended road trip book, but it's for good reason! If you like road trip books and haven't read this one, I highly recommend it. (And Morgan Matson's other work, even though they're not all about road trips. I just love her writing.)
If you haven't heard of this one, it's about Amy, whose mother decided to move across the country. Amy is still struggling with her father's death via car accident and refuses to drive, so her mother asks a family friend, Roger, to go with her. What starts off as annoyance at driving around with this boy she barely knows, ends as an amazing journey in both distance and emotions.
When Jordan and Courtney were together, they planned to go to the same college. Of course, they were going to ride together to orientation. And then they broke up. It's too late to change plans, so they're stuck together.
I remember this being such a quick, pleasant read. The writing style is easy to read and very conversational.
Unread
Lil's best friend Penny has faked her own kidnapping in order to get away from family problems and an abusive boyfriend. Tired of everyone's questioning and almost positive she knows where Penny went, Lil takes a trip to find her friend. With her she brings Josh, her friend.
Along with finding Penny, Lil needs to find out more about her and Josh's relationship. Are they meant to be together, or will it only ruin their friendship, as Josh believes?
After graduation, Colby and Bev were supposed to travel Europe with Bev's band. But when Bev ditches all plans for college, Colby is left to keep those plans on his own, while wondering the whole time about Bev and about his own future.
When Emma finds out she had a twin brother who died two days after his birth, she finally has an explanation to why she never felt whole. She decides to take a trip to his grave along with her neighbor, Peter.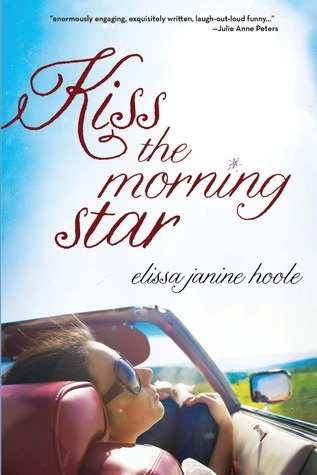 Kiss the Morning Star by Elissa Janine Hoole
After her mother's death, Anna and her best friend Kat decide to go on a road trip across the USA. What started as a fun trip turns into more, into the girls discovering themselves and Anna coping with her past.