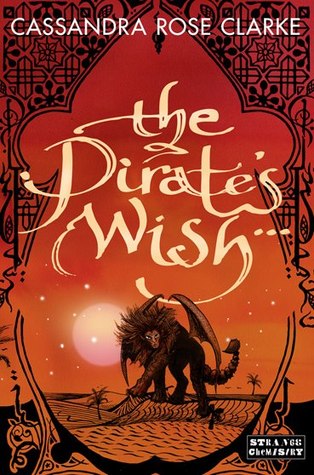 My Rating:
4 stars
Date Read:
July 14, 2014
Source:
Purchased ebook
Publication Date:
June 18, 2013
Publisher:
Strange Chemistry
Genres:
Young adult, fantasy, romance
Summary (taken from Goodreads):
After setting out to break the curse that binds them together, the pirate Ananna and the assassin Naji find themselves stranded on an enchanted island in the north with nothing but a sword, their wits, and the secret to breaking the curse: complete three impossible tasks. With the help of their friend Marjani and a rather unusual ally, Ananna and Naji make their way south again, seeking what seems to be beyond their reach.
Unfortunately, Naji has enemies from the shadowy world known as the Mists, and Ananna must still face the repercussions of going up against the Pirate Confederation. Together, Naji and Ananna must break the curse, escape their enemies — and come to terms with their growing romantic attraction.
Review:
I enjoyed this one so much better than the first. Ananna grew on me and there was a much more believable connection between her and Naji.
It was also a lot more enjoyable to read. It was fast-paced, a lot like the first, and maybe I just found it better because I could finally relate to Ananna - but another thing about this one was the side characters.
I loved the characters so much, and was sad to be parted from some of them. The manticore especially was my favorite; her and Ananna had such a strange, great friendship. I liked seeing her views on humans and her confusion. She didn't understand Ananna in a lot of ways, but her heart was in the right place and she did try to help her.
Overall, I think this was a great conclusion. A much better read after getting used to the writing style from the first book.